About soccer6
Based in Costa Mesa, Orange County, soccer6 was founded in 2010 out of a love for the game and a desire to create community.  The game is a fast paced, skill oriented and high scoring style of soccer that is played on a small sided outdoor field with bigger goals (7'x21'). 6 players make up a team including goal keepers. Soccer6 takes the best of all of the small sided versions of soccer to make up the most fun and challenging game. The fields are a brand new state of the art artificial turf (Astroturf) with the latest technology (No black rubber pellets)! Come see why over 3000 players have played in our leagues and tournaments! Come play with us, leagues are forming now. Register today!
| | | | |
| --- | --- | --- | --- |
| CO-ED | Sundays | 11am - 2pm | 10-week season |
| Men's A & B | Sundays | 1pm - 4pm | 10-week season |
| Men's Over 40 | Sundays | 3pm - 5pm | 10-week season |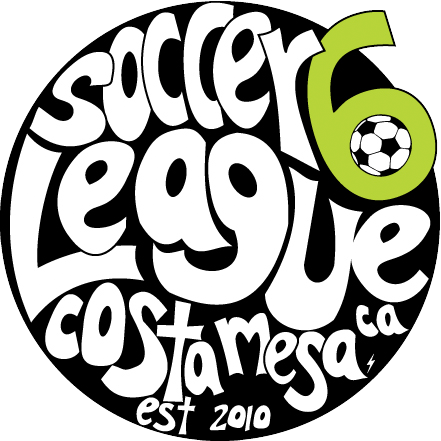 Management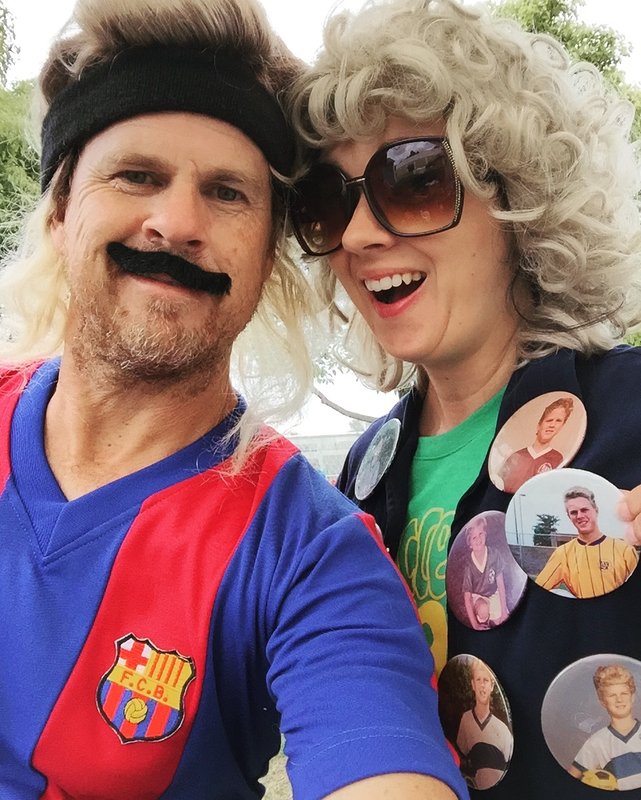 Mac & Idalia Thompson Owners/Directors
Mac and his wife Idalia own and operate soccer6.  Mac Thompson has been a part of the southern California soccer landscape for  over 30 years as both a player and coach.  Highlights of his playing career include All-CIF honors, All CCAA honors at Cal Poly Pomona as well as a repeat selection to the Cal South ODP state teams.  As a coach, Mac had successful stints with Corona HS (94-96), Bonita HS (92-93), Cal State Northridge (99-04), ODP (02, 04), Samba Soccer Club (02-06), Real So Cal Soccer Club (06-09).  He has organized and directed soccer camps at CSUN, Cal Poly as well as  Camp Kick It! which he runs Summers and Winters at Mariners Christian School, where he teaches and is the Athletic Director.  
Mac's email: mac@soccer6.net
FAQs
1.  What is soccer6?
Soccer6 is a fast paced high scoring game that combines the best of outdoor soccer in a small sided format.  Soccer6 is a newly established '6 A-Side' outdoor soccer league based out of Costa Mesa, California in the heart of the OC.  Games are played on a 50 yd x 30 yd field with big goals (7x21).  There are 6 players on the field, including goalkeeper.  
2.  When and where will games be played? How long is the season?
Soccer6 games will be played on a state of the art artificial turf field at Mariners Christian School (300 Fischer Ae.  Costa Mesa, CA 92626).  CO-ED plays in the late morning/early afternoon and Mens divisions (A, B & Over 40) plays in the afternoons.  The season is 10 weeks long, 1 game per week with the exception of playoff week (possible 2 games).
3.  How do I register a team? When is the deadline?
Returning teams will always get the first right of refusal to return for a new season.  If space is available, new teams can register for a season until that league fills up.  If there are no available spots in a league, a waiting list will be created (first come, first serve).  Deadlines are based on any divisions availibility and may remain open until the season starts.  Be early to register to ensure your team gets a spot!  All players who play in the league must create an account on the soccer6.net website and read/click the risk of liability/e-waiver.  Players may not participate in the league without registering through the website!   Rosters can altered up until playoffs and may have up to 15 'Active' players only.  Teams may have unlimited 'Inactive' players.  Rosters are frozen prior to playoffs and new players may not be added at this point.  
4.  What does it cost?
League Registration Fee is $900 (no extra charges) and covers everything (ref fees, registration, etc).  All fees are due when registering your team!  Credit cards are accepted through our website (WePay).  Alternative arrangements may be made but payment must be made prior to the start of game week 1.  No exceptions.
5.  When should we sign up?
Soccer6 recommends that you sign up 2-3 weeks prior to the start of the season.  Leagues do fill up and space is limited.
6.  What if I don't have a team, but still want to play?
No problem.  Soccer6 has an individual registration option which guarantees (once you've registered and paid)  a place on a team in any of our divisions as long as there are avaialble options to play (teams need players and I connect you with a team, or a free agent team is created).  If there is not, a full refund will be granted.  
7.  What is the refund policy.
There are generally no refunds.  We will give a refund if a league is canceled.  
8.  What happens if it rains?
With our new Astroturf field, we will be able to play in almost all weather conditions.  Only if it is pouring down rain will we possibly cancel.  In that case, I will blast an email to all players the morning of the games to give a status report.
9.  What do we get if we win the league?
Teams that win the league will receive soccer6 championship t-shirts and a trophy.  Golden Boot winners of each division will win a t-shirt and trophy as well. 
10.  What equipment does my team need? Do we need uniforms?
Soccer6 participants teams must have like colored t-shirts or jerseys.  Soccer6 offers jersey packages for sale.  If your team is in need of some jersey's, please contact me and I can give you more info.  Soccer shoes are recommended.  Turf shoes are preferred but molded cleats will be allowed.  No screw in studs!  All players MUST where shin guards.
11.  When do we get our schedule for the season?
Schedules are created before the first week of games.  Teams are given the opportunity to make requests about game times (i.e. late games preferred) before the season starts.  We will try to accommodate your team, however there are no guarantees. 
12.  Can I play on more than one team?
Yes, however, you may not play on two different teams in the same division.